REINTRODUCING JACKFRUIT IN ITS MOST SNACK-ABLE FORM YET: A CRUNCHY CHIP!
Ting's Jackfruit Chips | Original Flavor (6-Pack)
Regular price
Sale price
$30.00
Unit price
per
Sale
Sold out
View full details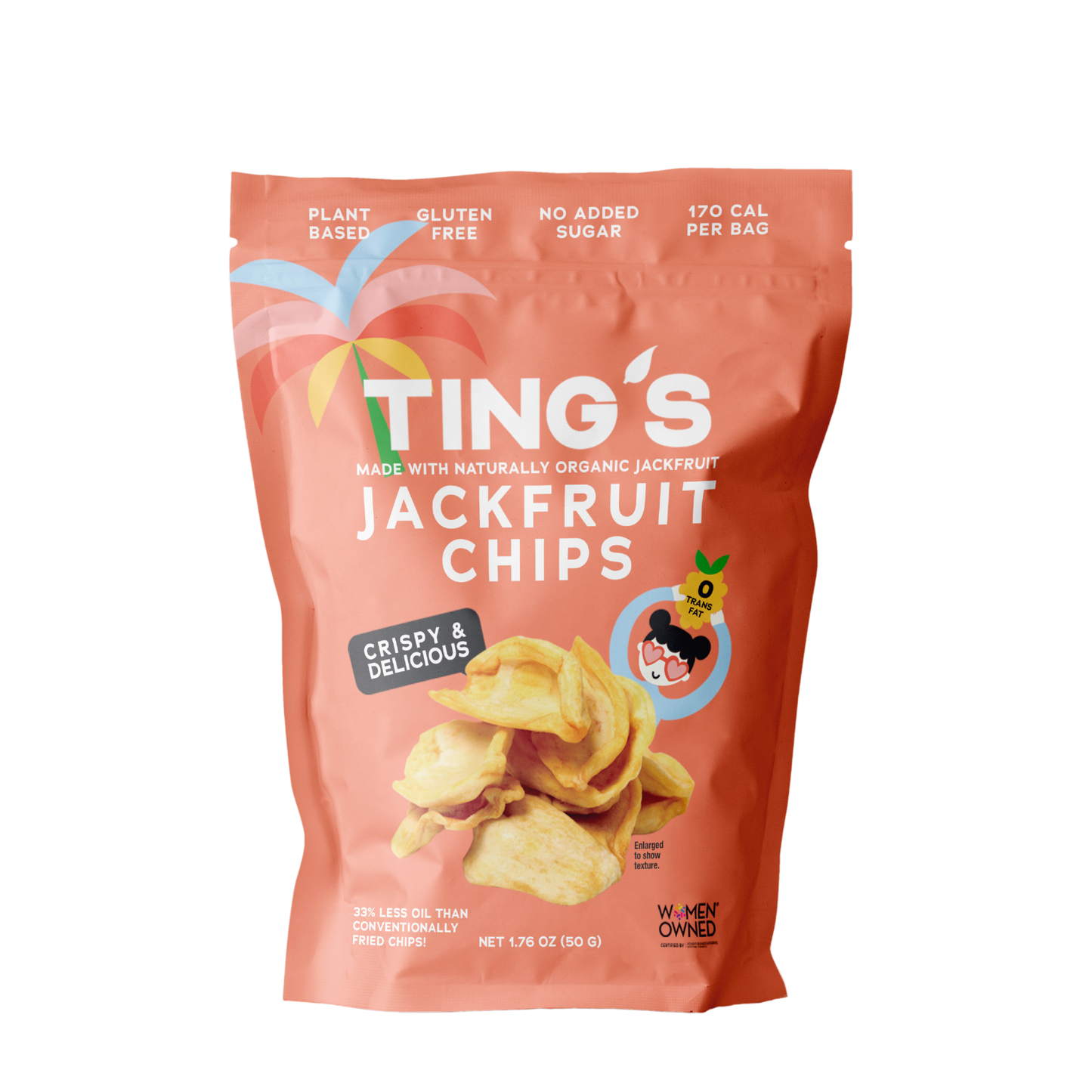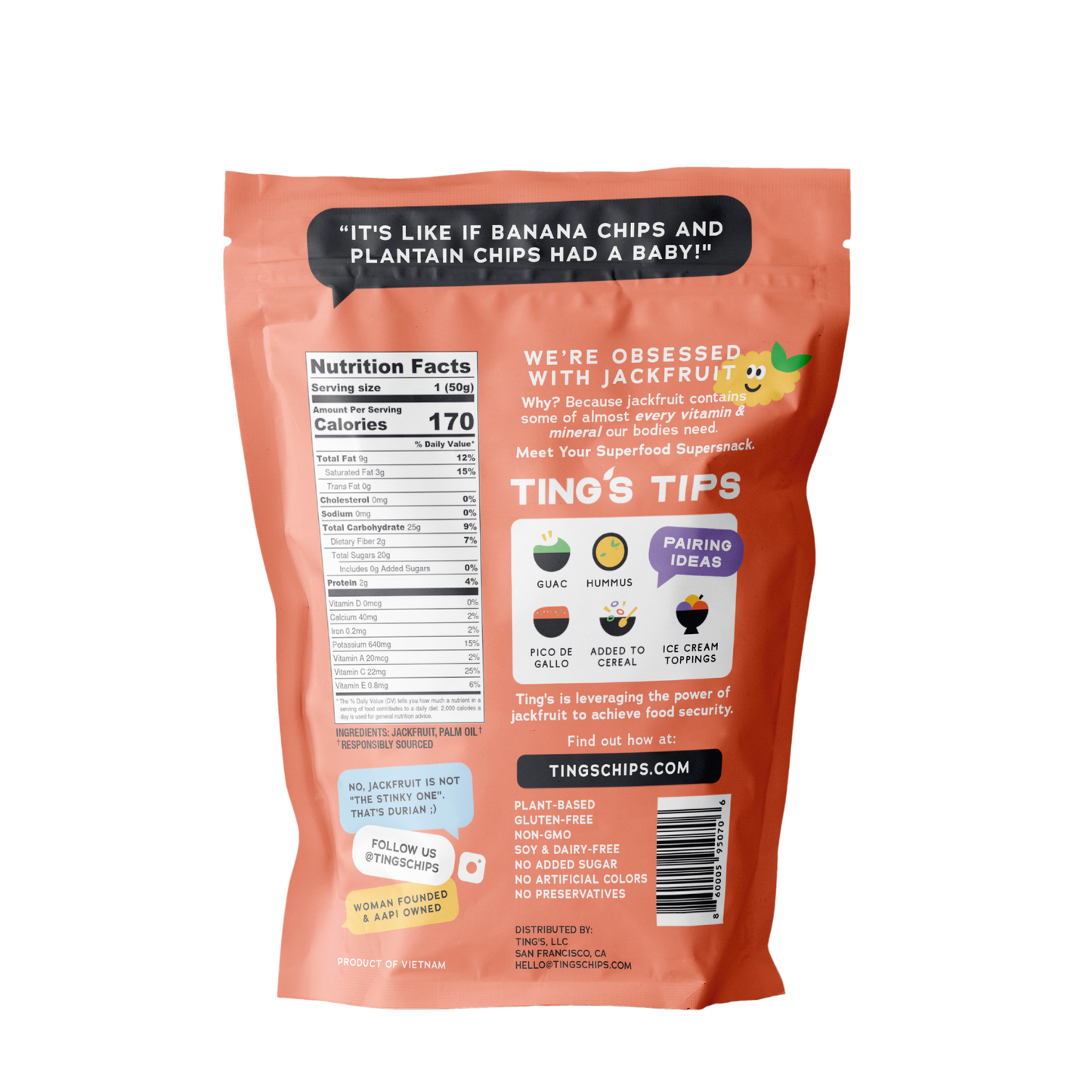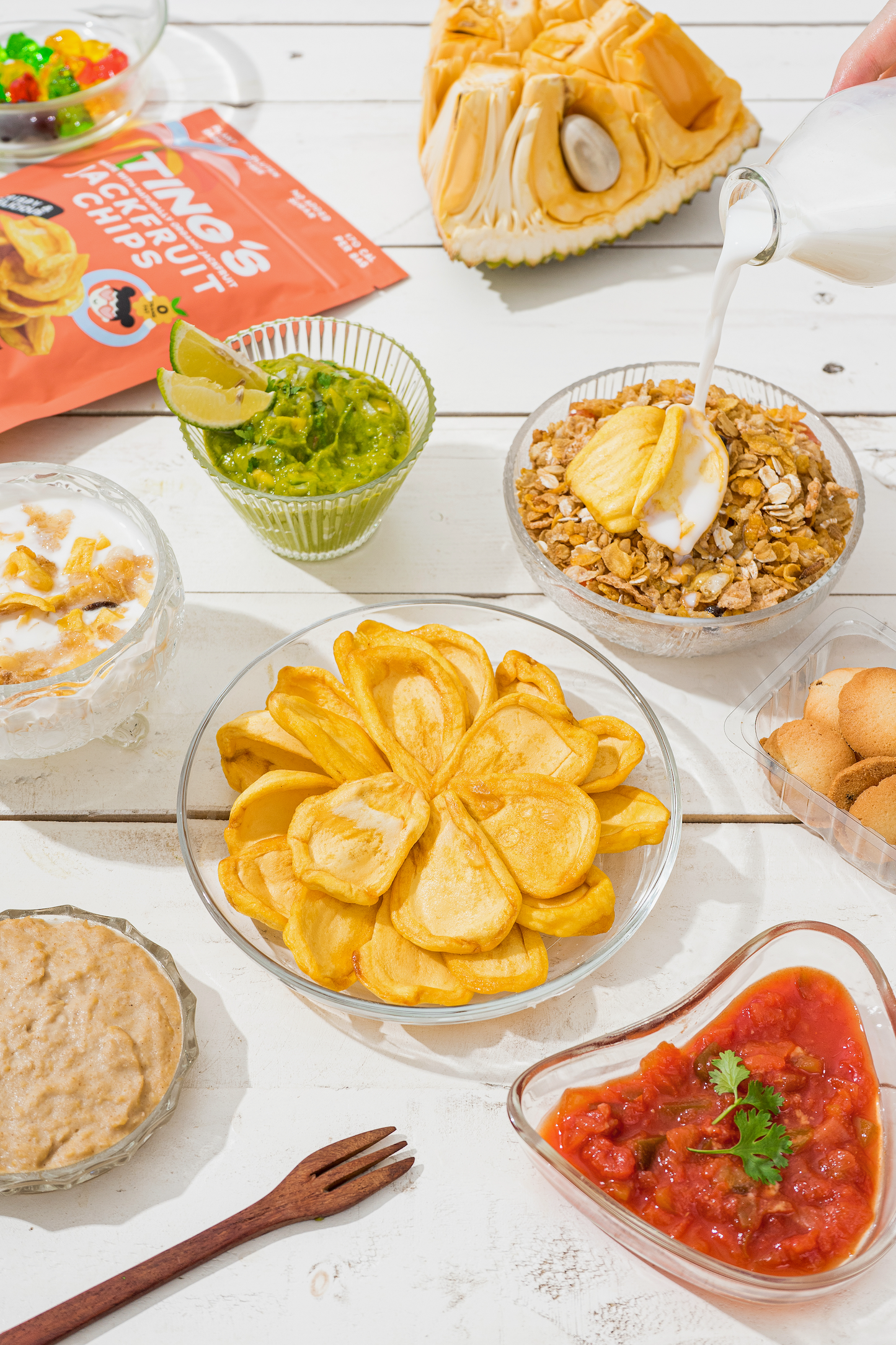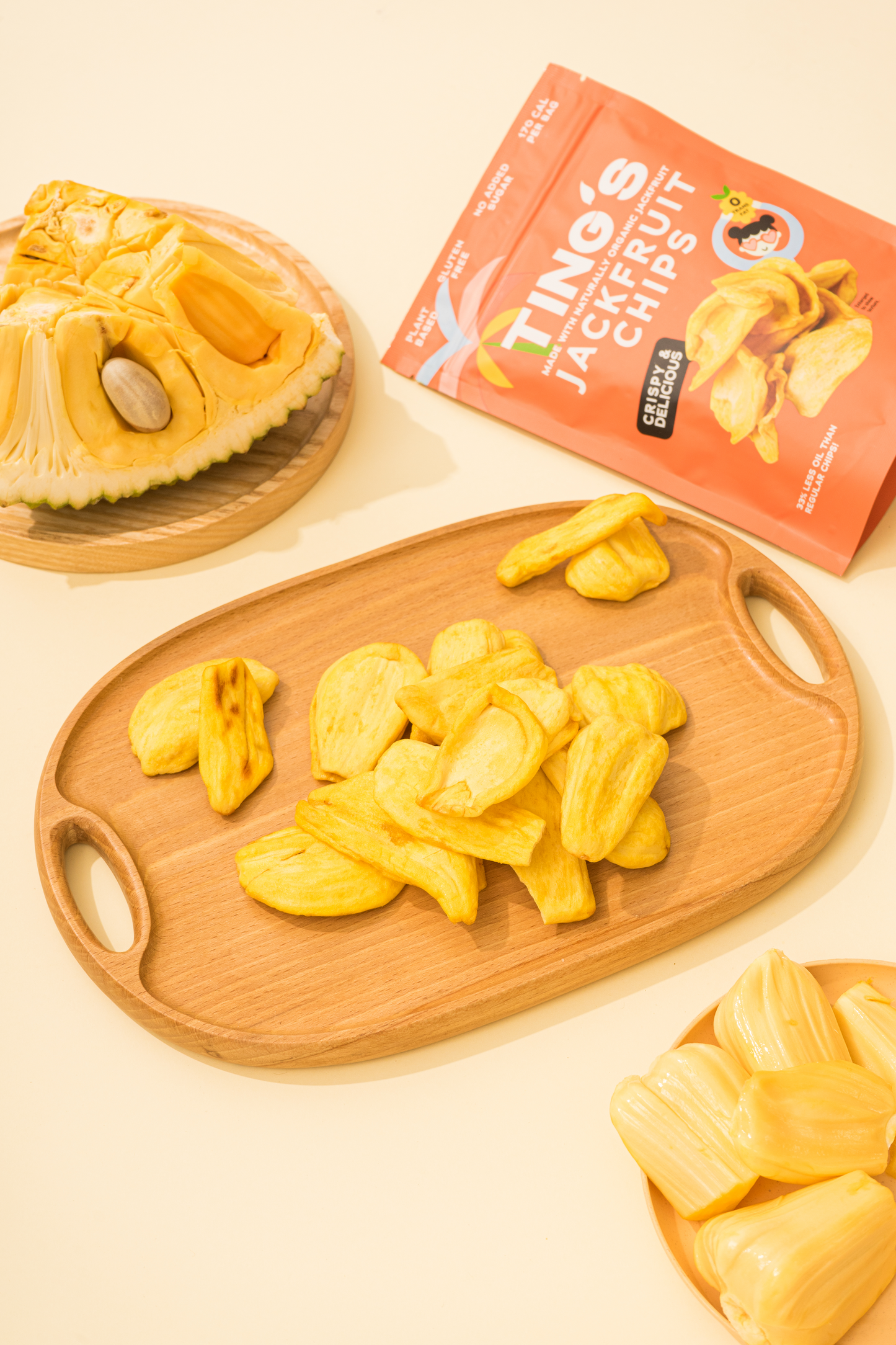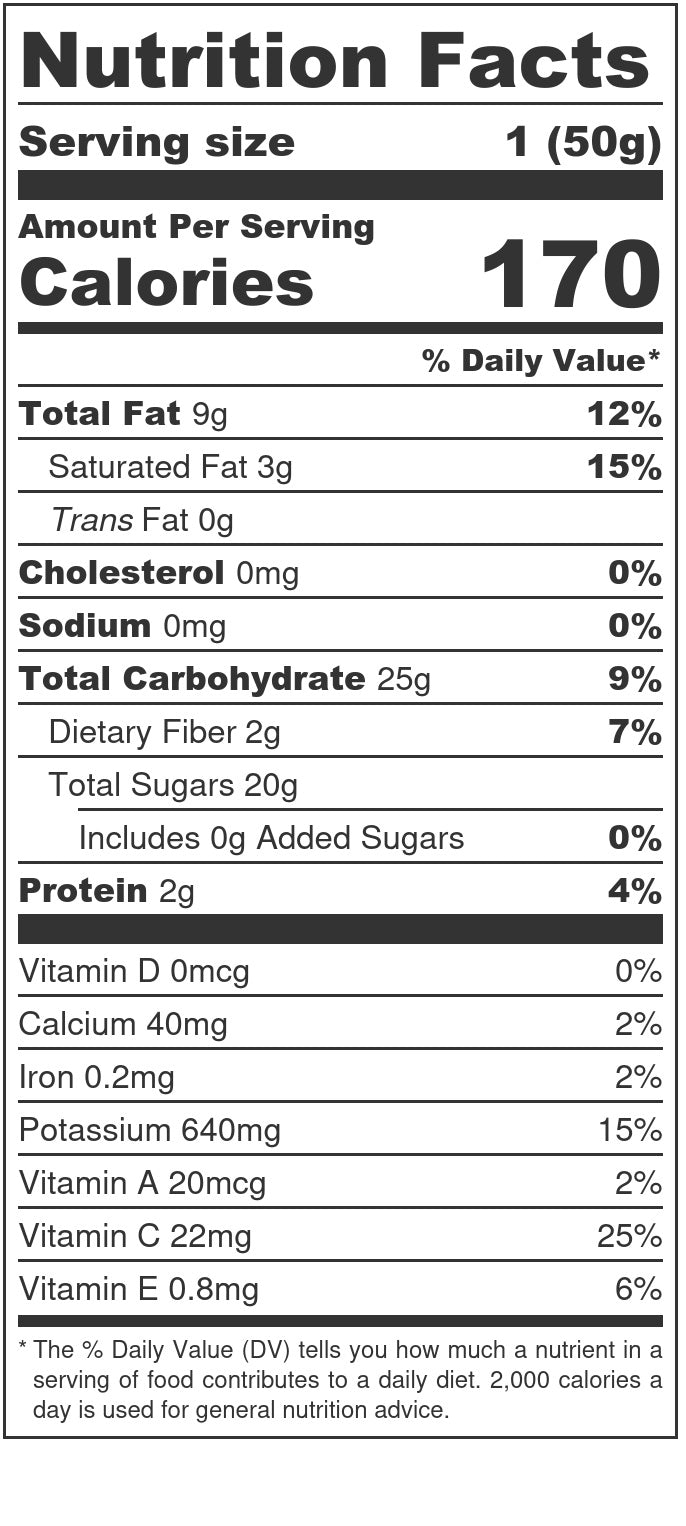 Crowd Favorites
Snazzy duds + tasty chips. Go ahead, treat yourself.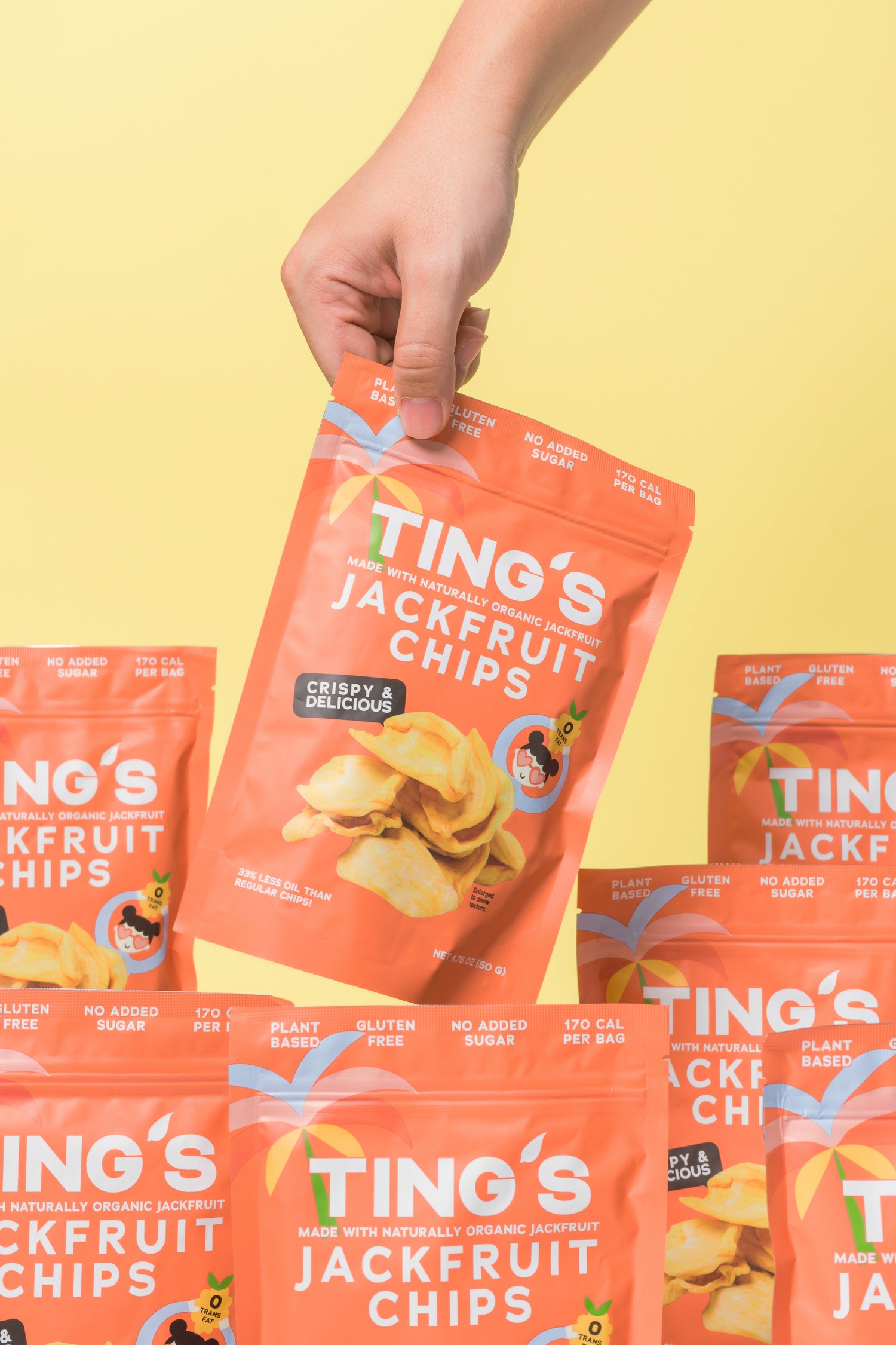 2 INGREDIENTS. GLUTEN-FREE. NO ADDED SUGAR. VEGAN-FRIENDLY. VERY RARE. CRUNCHY & DELICIOUS. BEST THING SINCE SPARKLING WATER. GIVING BEACH VACATION. PLAYS WELL WITH GUAC. THE MOST INTERESTING FRUIT IN THE WORLD. OFTEN MISUNDERSTOOD. NOT "THE STINKY ONE".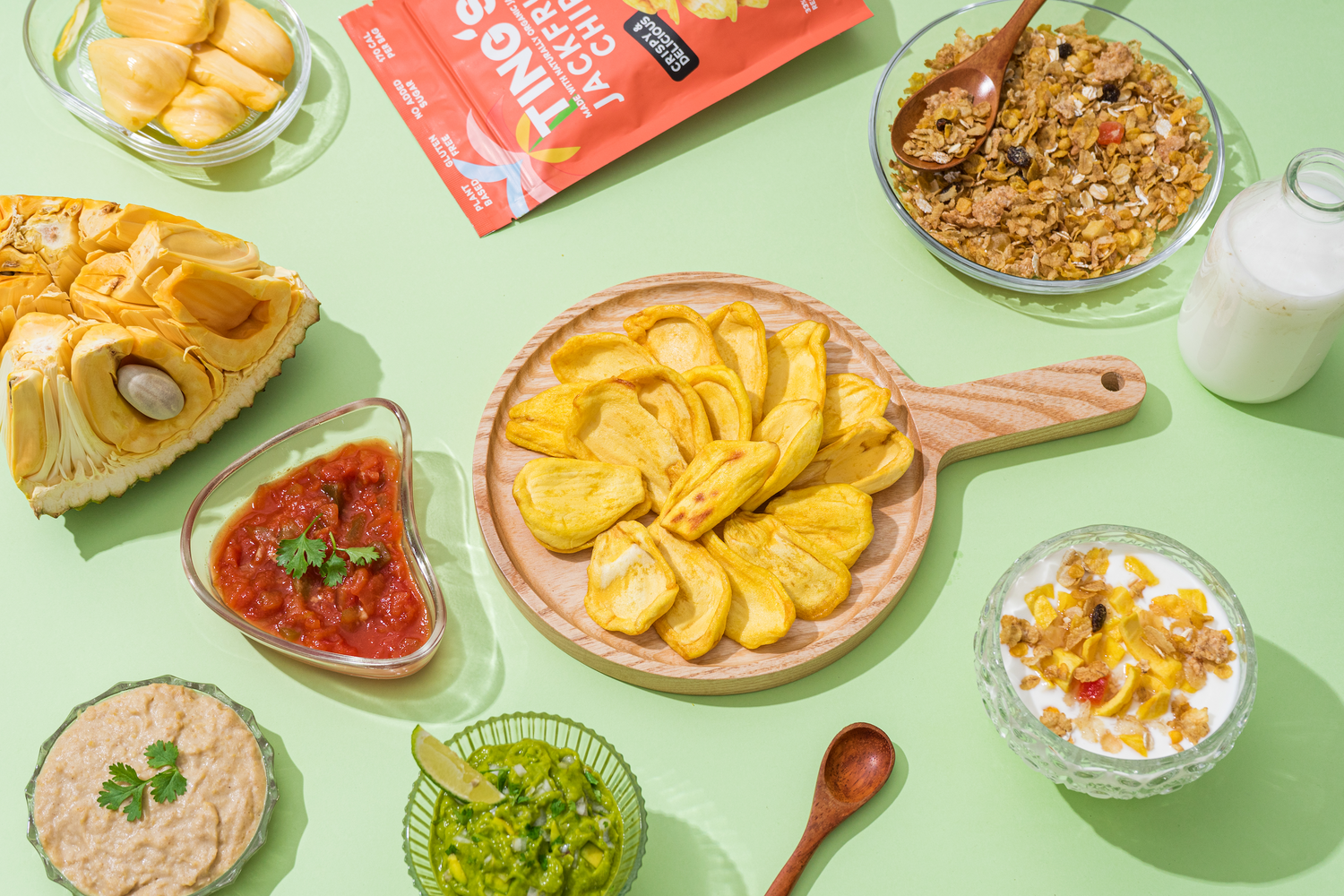 DID YOU KNOW? JACKFRUIT CONTAINS ALMOST EVERY VITAMIN & MINERAL OUR BODIES NEED. YEP! EACH STUNNING BAG OF DELICIOUS CHIPS CONTAINS 2G OF FIBER, 2G OF PROTEIN, A WHOOOLE LOTTA NUTRIENTS... & ONLY 170 CALORIES A BAG.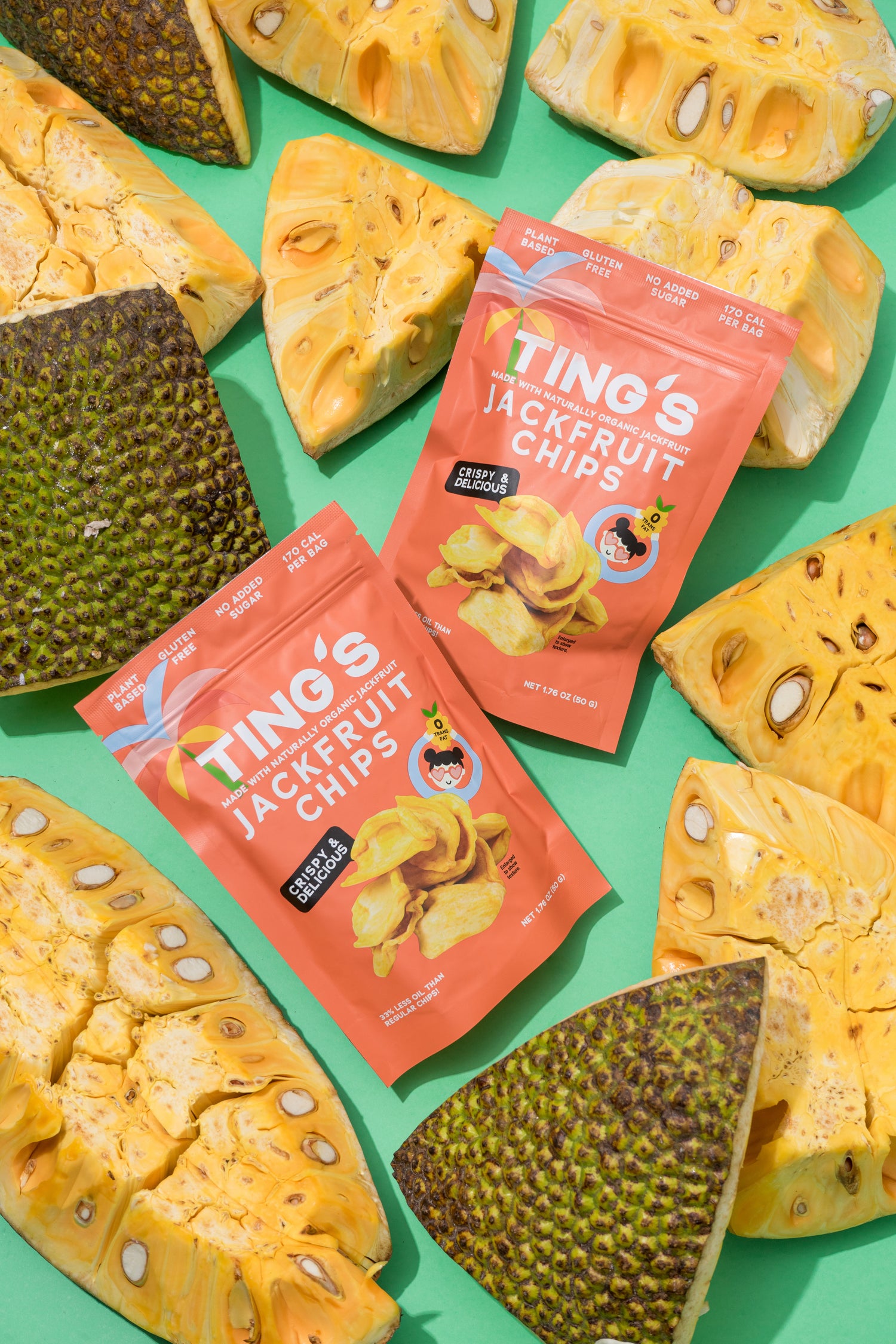 OUR HERO, JACKFRUIT
Big, juicy, *tantalizing*.
Just a few words that come to mind when we think about our favorite superfood.

There's a lot to love about the world's largest tree-borne fruit. (Like how it's "the most vital crop of the future" says climate scientists.) And if we've piqued your interest, then...
READ ON